On 27th of Lunar New Year, Master Group organized a cultural activity with members from "Xinxing Calligraphers Association". This event brings a joyful, lively atmosphere at the basketball courts of Master Group. More than 10 calligraphy lovers get together to transcribe antithetical couplets on scrolls for local employees and residents.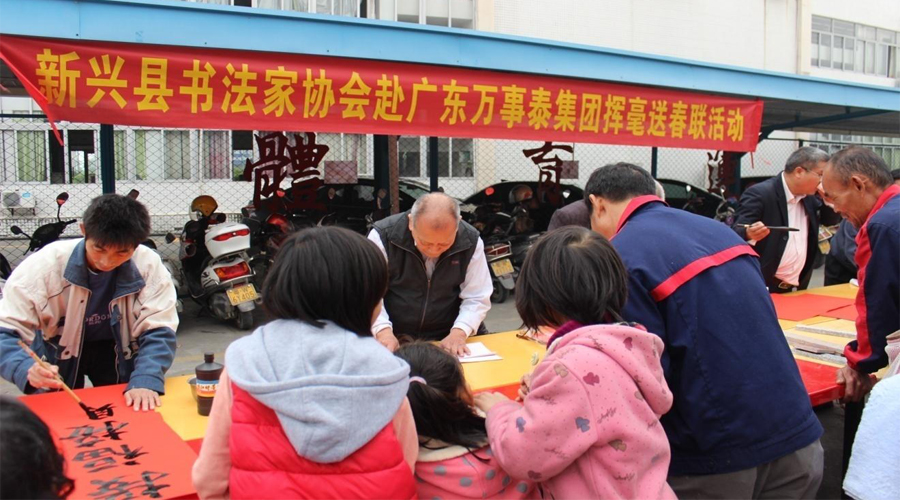 The event started at 10am and lasted for about 3 hours. Calligraphers all concentrated on the work and wrote Chinese couplets in many different shapes, sizes, fonts, and styles. There were nearly 500 scrolls written for New Year's wishes and greetings.
Master Group communist branch secretary Mr.Chen commented that this event brings a harmonious, festive air. It is also a way for calligraphers to spread some positive energy and share happiness with our employees. Volunteers from Calligraphers Associations will continue the ritual of antithetical couplet transcription in the build-up to Spring Festival every year at Master.